The Old Norse Concepts of Frið, Grið and Gård/gárð, Thew, Gefrain, and Shild along with the Elder Ruthark runes Nauthiz, Gifu, and Mannaz, describe how the individual and the community interact, draw boundaries, and cooperate in Norse Tradition.
We will learn the roots of the words and the stories of the deities who are named for them: Grið the giantess, Frið the healing maid of Mengloð, Skuld the third Norn, and Frigg the All Mother.
We will discuss the relationships of these to Odin, Vili, Ve, and Viðar and how these relationships can guide us in our quest for good communication, ethical choices, and boundary setting.
Kari Tauring has pioneered two tools for implementing these concepts in a practical way and on a daily basis. First is called Gården Gates. Second is called Frigg's Hand. We will work with these two tools in a variety of scenarios.
*This is not a live class. All content and students questions from this class are from previous interactive courses. If you are interested in enrolling in an interactive course with more teacher involvement, please send us a message!*

Texts Referenced and Recommended:
Kari Tauring, "The Runes: A Deeper Journey" (2007, 2016).
Eric Wodening, "We Are Our Deeds" (1998, 2011).
Also:
Paul C. Bauschatz, "The Well and the Tree: World and Time in Early Germanic Culture" (1982).
LA Dahlmann, "The old Norwegian farm: its land and surroundings"
Simon Fairlie, "A Short History of Enclosure in Britain" (The Land 7 Summer 2009).
Maria Kvillhaug, "Seed of Yggdrasil" (2012).
Jamie Sams, "Animal Medicine Cards" p. 148, Armadillo Medicine (1988).
Ancient Texts (Various Translations):
Poetic Edda Poems: Voluspá, Svipdagsmál, Grímnismál (Oral Traditional 11th C)
Snorri Sturluson Prose Edda Gylfaginning and Skáldskaparmál (13th C)
Eilífr Goðrúnarson, Þórsðrápa (10th C).
Additionally:
Various Communication Tools, Fairview Riverside Behavioral Health Services, Minneapolis, MN learned by Tauring in a "volunteer lecture training" program including works by Anne Wilson Schaef, Sherod Miller, Daniel Wackman, Elam Nunnally and Phyllis Miller (1998 - 1999).
Students will have access to a video series outlining each of the described course concepts, with helpful visual and text tools. The course has been broken down into three installments. Each installment includes a number of videos and visual tools, the breakdown for which can be viewed in the course curriculum. Students will be prompted to journal and complete homework exercises intended to support their adoption of these new tools.
Your Instructor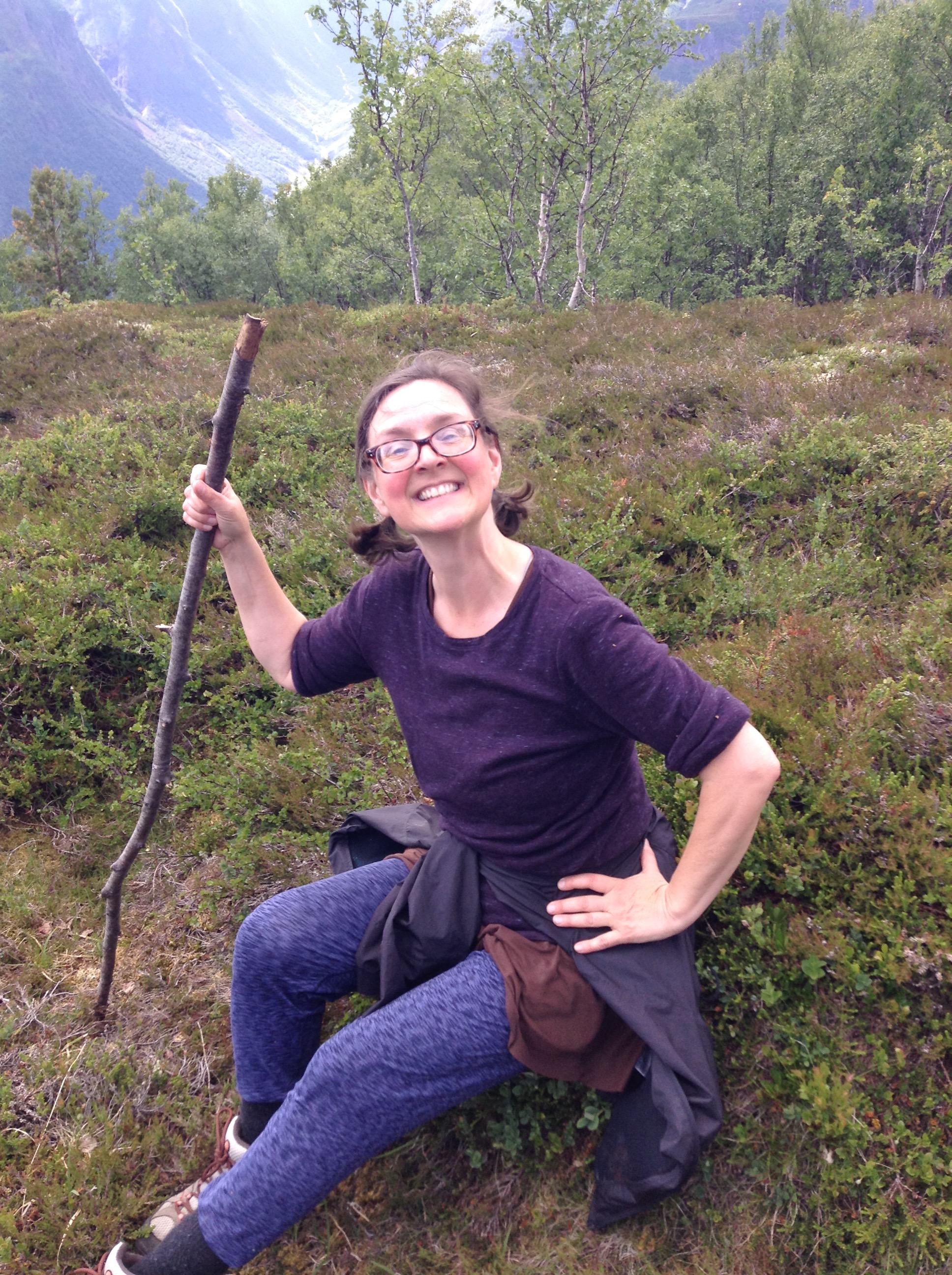 Kari Tauring is a Nordic folk musician, cultural educator, and spiritual leader living in Minneapolis, Minnesota, USA.
Kari was born to a Norwegian-identified family in Minnesota with summers spent with extended family on their heritage farm in Wisconsin. She has performed her original folk music in the Twin Cities and around the Midwest from the early 1990's.
Formal Degrees
Bachelor of Arts Philosophy and English, University of St. Thomas, St. Paul – 1989
Master of Arts Education, University of St. Thomas, St. Paul – 1996
Ordained – Church of Spiritual Humanism, September 2007
Runes and Old Norse poetry
Kari began studying the Elder Futhark runes and Norse mythological poetry as an undergraduate at the University of St. Thomas in 1989. Plunging her identity as a Norwegian American into a time before lefse and coffee was life changing! This self study informed her artistic life in the most profound way in 2003 when she began reconstructing the ways of the völva or staff carrying women of her heritage.
A völva – staff carrying woman in Old Norse language, Kari "carries the staff" of Old Norse history and tradition for her family of origin, greater community in Minnesota, and the folk art community that sustains her work. As an artist, Kari combines her deep scholarship and immersion in the traditional folk music and dance community to create new interpretations of what it means to be Nordic.
Volva Stav is Kari's original Nordic spiritual system which teaches aligning the body with the cosmic world tree through the use of staff rhythm for journey and rune expression. Her Volva Stav Manual (2010) is available as a free download along accompanying videos on Youtube. She has many students across the United States and Scandinavia. The Völva Stav Guild is a group of eight women who use this methodology in their personal, professional, and community practices in Minnesota and Wisconsin.
Tauring published her first rune book in 2007 and replaced it in 2016 with "The Runes: A Deeper Journey." It is available as an iPhone App, a full teaching tool you can hear Kari sing the runes in their various pronunciations and access full chapters of her book.
Folk Music and Dance immersion has yielded four Nordic root recordings and countless performances with videos of past performances available on Youtube. Kari began studying traditional folk music and dance in 2006 and received a FY2011 Folk and Traditional Arts grant for the study of rune shapes and postures within traditional Norwegian dance. She established Nordic Roots Dance with Carol Sersland the same year. She continues to dance with the active groups in the Twin Cities and teaches a monthly dance session for beginners.
Alt for Norge (Season One, 2010 tvnorge.no)
Kari brought her unique brand of staff carrying Norwegian Minnesotan to Norway in Season One of Norway's favorite reality show, Alt for Norge (everything for Norway). Fans called her kjæreKari med staven or dear Kari with the staff. Her rendition of the popular old song, "Kjærringe med staven" (honored lady with a staff) was used in advertising for subsequent seasons. Kari presents on Alt for Norge experiences to Norwegian culture groups throughout the US.
Course Curriculum
Session 1 - Boundary Setting Tools and Concepts
Available in days
days after you enroll
Session 2 - Thew, Gefrain and Shild
Available in days
days after you enroll
Session 3 - Nauthiz, Gifu and Mannaz
Available in days
days after you enroll
Frequently Asked Questions
When does the course start and finish?
This course has switched to rolling admissions - you are welcome to go at your own pace! This also means we do not have a live teacher checking reponses, so there may be time between sessions. Please send us an email if you have any urgent questions or comments.
How long do I have access to the course?
How does lifetime access sound? After enrolling, you have unlimited access to this course for as long as you like - across any and all devices you own.
What if I am unhappy with the course?
We would never want you to be unhappy! If you are unsatisfied with your purchase, contact us in the first 7 days and we will give you a full refund.